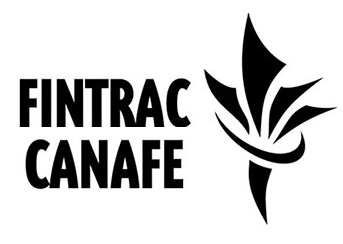 As expected, FINTRAC (Financial Transactions and Reports Analysis Centre of Canada) has confirmed that changes to the Proceeds of Crime and Terrorism Financing Act included in Bill C-31 will not cover individuals or businesses that use virtual currencies for buying and selling goods and services.
The statement also specifies that "the changes will come into force once regulations are published in the Canada Gazette, meaning that they are not yet in force.
Through informal discussions with various regulators, the Bitcoin Foundation Canada has received information that the regulations which still need to be drafted would most likely not be published before 2015. These clarifications come two weeks after the Bitcoin Foundation Canada's Bitcoin Legal and Regulatory Update and a few days after the BFC published a report entitled "Bitcoin and the law".
Once published, the regulations should clarify exactly which types of business models would be covered by the changes. The recent FINTRAC comments confirm that virtual currency exchanges will be covered by the existing rules of Canada's anti-money laundering and anti-terrorist financing regime.
The statement doesn't mention any other Bitcoin-specific business models being affected by the changes of Bill C-31. However, according to Jillian Friedman, "depending on the business model and the scope of pending regulatory amendments, a Bitcoin ATM operation may be considered a money service business."
Moreover, discussions with various government representatives have led us to conclude that no sweeping new laws or regulatory regimes such as Ben Lawsky's "BitLicenses" are being considered in Canada at this time. This reinforces our belief that Canada could assert itself a major international Bitcoin hub.
These clarifications stand in contrast to a 2013 Ministry of Finance memo highlighting Bitcoin's risks recently released to the media and should be interpreted by the Bitcoin community as a reasonable attempt by the government to mitigate risks of money laundering.
Clearly, the opinions and attitudes of Canadian authorities are evolving as their knowledge of Bitcoin increases, thanks to the efforts of Bitcoin advocates all across Canada.
Link to article on BitcoinFoundation.ca: http://btcfoundation.ca/canadas-financial-regulator-fintrac-confirms-new-bitcoin-rules-not-yet-in-force-and-wont-cover-individuals-and-businesses-that-use-bitcoin-for-sales-and-purchases/